Ideas to create infographics and designs of communicative maps or ideographs, ideograms ....
Explore the World of Symbols at OFIFACIL: Inspiration for Infographics and Communicative Maps
At OFIFACIL, we understand the power of symbols and visual representations to convey complex ideas in a simple and direct manner. That's why we are excited to introduce our new section: "Visual Language: Infographics and Communicative Maps". This section is specially designed to provide you with a collection of inspiring images that will help you create designs using ideographs, ideograms, and communicative maps to effectively convey messages.
What Will You Find in This Section?
Ideography Inspiration Gallery: A selection of infographics and maps that use symbols and visual representations to tell stories, explain processes, or show data in an innovative and attractive way.
Diversity in Design and Application: From conceptual maps to ideograms representing complex ideas, our selection covers a wide range of styles and applications, each with its own visual approach.
Clarity and Effectiveness in Communication: Learn to use graphic design to create visual representations that not only inform but also capture attention and facilitate understanding.
Community and Collaboration: Share your own designs, receive comments and advice, and connect with other graphic designers and visual communicators on our platform.
Resources and Tools: Access tools and resources that will help you improve your skills in creating infographics and communicative maps. From visual synthesis techniques to design tips, we provide you with everything you need to make your projects clear and compelling.
Who Is This Section For?
Graphic designers, visual communicators, educators, and anyone interested in visual communication and information design will find this section an invaluable source of inspiration. If you're looking to create visual representations that speak louder than words, this is the place for you.
Communicate with Visual Impact at OFIFACIL. Get Inspired, Create, and Convey with Our Infographics and Communicative Maps. Bring Your Ideas to Life!
OFIFACIL: Where Every Design is a Story of Success.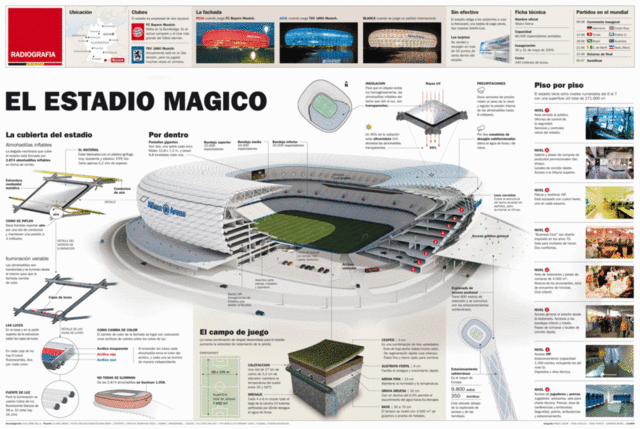 Tags:
create infographics, communicate with infographics, make infographics
Ver más ejemplos de diseño de infografías